How beautiful upon the mountains are the feet of him that bringeth good tidings, that publisheth peace; that bringeth good tidings of good, that publisheth salvation; that saith unto Zion, Thy God reigneth!

Isaiah 52:7
A FRESH APPROACH TO PASTORAL TRAINING
To be called to the Gospel Ministry is a great privilege. Notice the apostle Paul's attitude concerning this in 1 Corinthians 15:10; Galatians 1:15, 16 and,
And I thank Christ Jesus our Lord, who hath enabled me, for that he counted me faithful, putting me into the ministry;

1 Timothy 1:12
Certainly preaching is a vital part of what most Gospel servants do. And they should do it to the best of their ability. Therefore a call to serve is obviously a call to prepare. But, preaching is only one of the many functions that a servant must perform. There is counseling, evangelism, and budgets, not to mention dealing with the minefield of legal issues today. What preacher hasn't said at one time or another, "they never taught this in Bible College."
It is significant to notice that Jesus chose men to walk and minister alongside Him for three years to "learn" Him. He not only taught the content of God's truth but also modeled its application in practical ministry.
And he ordained twelve, that they should be with him, and that he might send them forth to preach,

Mark 3:14

It would no doubt be a boon to pastoral training to follow the example of the Master Teacher!
Are you interested?
FACULTY & STAFF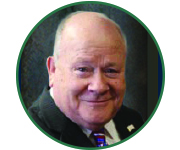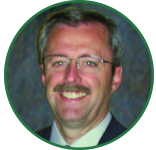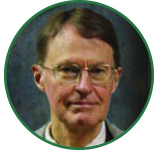 Various regional pastors will be engaged as mentors and instructors in various ministry settings and topics.
FREQUENTLY ASKED QUESTIONS
What Programs are available?
Mountain States Baptist College is able to assist in:

Undergraduate Training:
Pastoral Ministry
Youth Ministry
Christian Education
Degree Completion
Graduate Degrees:
M.Min Degree tailored to the needs and ministry of the applicant
D.Min Degree for seasoned pastors desiring to sharpen their ministry tools
Can I remain in my current ministry?
Yes! In fact, it is preferable.
What is the cost?
Program costs are dependent upon delivery method. Some scholarships are available. Contact the office for specifics.

A CALL TO SERVE IS A CALL TO PREPARE!
If you are interested in a mentoring approach to your Gospel training, contact us today for further information.