Join us for Special Revival Services with Evangelist, Singer & Published Author CTL SPEAR.
Dubbed the "Ditty Master" by students in youth camp, C.T. is known for studies of obscure Bible characters, ditties, and humorous songs. C.T. is an evangelist, published author and founder of Hourglass Ministries. First Baptist is excited to welcome Evangelist Spear. Come join us for these inspirational meetings!
CTL Spear will be with us Sunday, September 26 through Friday, October 1, 2021. Sunday Services are 10:45AM and 6:00PM. Monday through Friday services are 7:00 PM. Nursery will be provide for all services.
Contact us with any questions.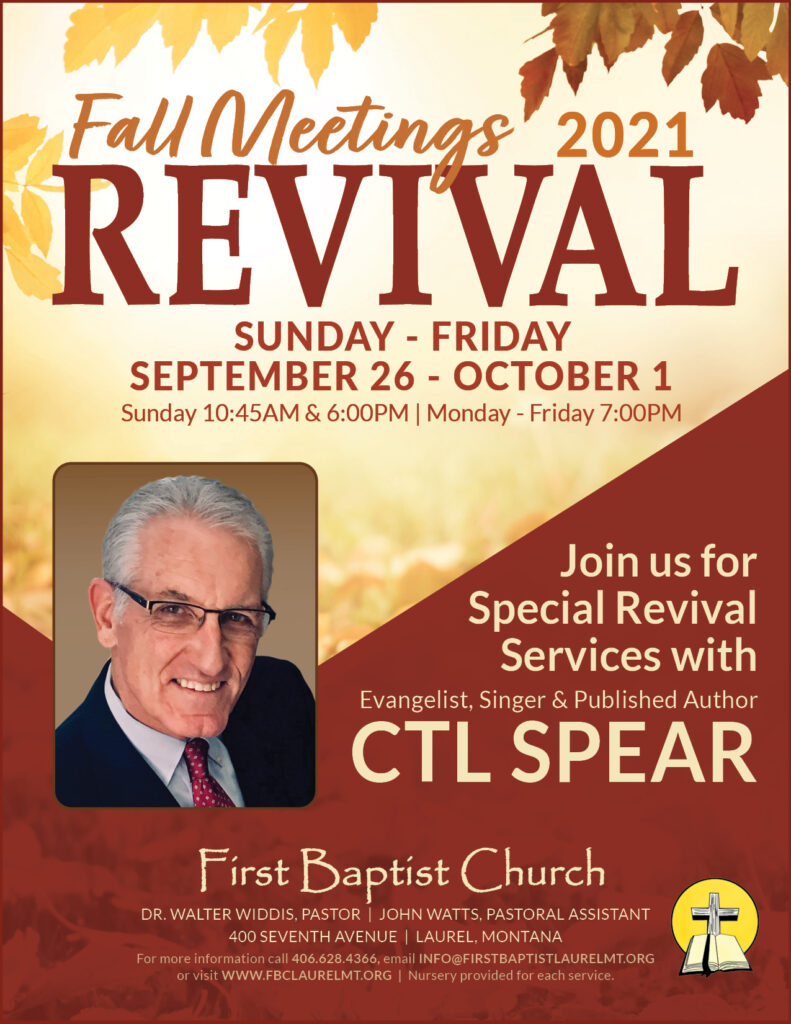 CTL Spear Meetings