The fear of the LORD is the beginning of knowledge… Proverbs 1:7a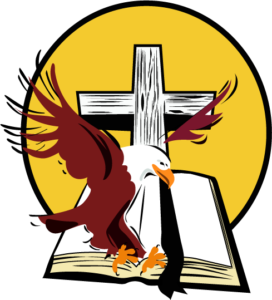 Our Program
We currently have students enrolled in Kindergarten through High School.
Our focus is training children to be strong spiritually and skilled academically.
Our program is Accelerated Christian Education (A.C.E.).
Accelerated Christian Education is used in over 7,000 schools and has been developed over the past 40 years.
First Baptist Academy is a ministry of First Baptist Church and is therefore governed by its statement of faith and practice. For further information, please contact the church office.
Accelerated Christian Education
The A.C.E. program is designed with a mastery approach to learning which allows students to fully learn each portion of the curriculum before moving on to the next part of the program. A.C.E. strives to assure a holistic program which concentrates on:
Individualized Learning and Mastery
Academic Excellence
Character Building
Traditional Christian Values
School Days at FBA
School opens with the pledges to the Bible, American and Christian flags, and Scripture memory time. Next is individual goal checking by each student; reviewing the work done the day before; affirmation by their teacher before any test and then working on the goals for the current day. At the end of the day there is goal setting for the next day. Homework may occur if goals are not accomplished during the school day in which they are set. No test is taken without first being sure that the student is confident in the material being tested. This is accomplished by multiple check-ups (quizzes) and a self test (pre-test) in each PACE. While much of the learning is done at each student's individual pace, there are also field trips, group classes, and gym time. Through completion of goals, good behavior, and extracurricular programs, students earn "Merit Money" to spend at the FBA Merit Store.
FBA's staff are members of First Baptist Church and well-qualified through years of experience with the program and with kids in general, as well as by higher education. 
Frequently Asked Questions
Are there school uniforms? Yes. Student uniforms beckon a rising to daily responsibility at even a young age as well as build community and unity. Uniforms also eliminate a lot of peer pressure and can be less expensive for the family over the course of the year. FBA's school uniform is solid colored navy, white or yellow polo shirts and solid colored navy or khaki pants (boys) or skirts (girls).
What are the school times? FBA runs Monday through Thursday, 8:30AM – 3:30PM, throughout the school year. There are several days that are taken as holidays. Please see the calendar for details.
Why are there tuition fees? FBA is a private school and is funded solely through the parents of our students. It is not supported by government funds in any way.
Why Christian Education?
Parents are obligated to the Lord to teach their children according to God's truth. Deuteronomy 6:7
Christians are obligated to their Savior to teach His truth. Matthew 28:19-20
First Baptist Academy is a ministry of First Baptist Church and exists to teach children the necessary scholastic disciplines in order to read and understand the Bible as well as equip them to live according to Biblical principles while defending Biblical truth. The school's authority for existence resides in Divine command, while its authority for action is given by the parents whose children we are entrusted to educate.
Fee Schedule
Start-Up Fees/ Student
Application (one time) $25
Registration (annual) $125
Curriculum (annual) $275
Activity (annual) $50
Tuition Fees*
Annual costs are listed. Can be made in 9, 10, or 12 payments.
1-2 students – $3,500.00 each
Third student – $2,800.00 addition
Fourth student – $2,100.00 addition
Fifth student and beyond – no additional charge
*Limited scholarships are available
Important School Dates for the 2023-2024 School Year
August 21 – First Day of School
August 21 – Parent Orientation
November 23 – Thanksgiving
December 22 – Christmas Break Begins
January 8 – School Resumes
March 29 – Easter Break Begins
April 1 – School Resumes
May 23 – Last Day of School
May 26 – Awards and Graduation